Delivery Driver
Full-Time
Job Expiry Date: February 28, 2022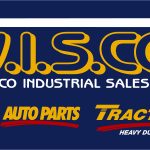 Website Visco Industrial Inc.
About Visco Industrial! We are fortunate to share a unique environment here at Visco Industrial with a dedicated, highly skilled workforce that has a proven foundation built on mutual respect. Visco Industrial has always valued its employees as our most important resource. Our team is dynamic and enthusiastic and we know you will enjoy growing with us. Our strength is based on open communication and cooperation and all employees are encouraged to bring matters of concern forward to be addressed by thier respective supervisor or manager. Above all, while working safely, we must focus on continuously achieving quality standards in everything we do in order to meet and even exceed our customers' expectations.
Automotive
Distribution-Shipping
General Labour
Transportation
Warehouse
Full-Time
***Actively Looking for Delivery Drivers for a Full-time position***
Visco Industrial Bolton (Napa/Traction) is currently hiring!
Duties and Responsibilities:
– Deliver products to customer locations in a timely manner
– Load and unload the vehicle
– Inspect and monitor delivery vehicle
– Maintain an accurate inventory of packages, materials, and delivery log
– Checking invoices to ensure that the parts ordered were correctly pulled for delivery to the customer
– Accounting for cash on COD (Cash on Delivery) orders
– Cleaning and routine maintenance functions for the delivery vehicle and the store
– Adhering to all safety rules, including the handling of hazardous materials
– Performing all other associated duties assigned by management
Knowledge, Skills, and Abilities:
– Heavy Duty/Automotive Parts supply experience is an asset
– Excellent oral and written communication skills
– Exceptional attention to detail
– Willingness to learn new things and be a team player
We are looking for individuals who are:
– Reliable and Passionate about their work
– Committed to delivering an exceptional customer experience
– Maintain a positive and helpful attitude
What we have to offer:
– Competitive benefits package after 90 days of employment
– Employee store discount
– Robust online training programs
– Provide a safe and healthy work environment
Salary Type:
not specified
Job Requirements:
Job Requirements:
- 1-year of driving experience
- Valid "G" class Ontario Driver License
- Clean 3-year Driver's Abstract
- Must be able to lift 50 lbs