Registered Massage Therapist
Part-Time
Job Expiry Date: June 20, 2021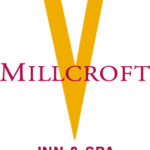 Website Vintage Hotels - Millcroft Inn & Spa
Hotel - Spa
Hospitality-Hotel
Part-Time
Job Type: Part-Time
The Millcroft Inn & Spa is seeking RMTs to join their team! As a Registered Massage Therapist, we want you to ensure guests are receiving the absolute best services possible while at the state-of-the-art Millcroft Spa. Coupled with our 3-story hot springs, the Millcroft Spa provides an experience like no other. We want you to help ensure guests are provided exceptional and memorable moments at every given opportunity!
We offer competitive wages and commissions, and all supplies are provided!
Salary Type:
not specified
Job Requirements:
The ideal candidate will possess:
A certified Registered Massage Therapist designation.
Previous up-selling and/or sales experience would be an asset.
While we invite all applications, only those selected for an interview will be contacted.
Accessibility accommodations will be made for job candidates upon request.