Pastry Cook
Part-Time
Job Expiry Date: June 20, 2021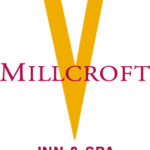 Website Vintage Hotels - Millcroft Inn & Spa
Hotel - Spa
Hospitality-Hotel
Part-Time
Job Type: Part-Time
Want to explore a day in the life of working at The Millcroft Inn & Spa? Check out our Instagram page @millcroftjobs
Come and join our incredible Pastry Team at The Millcroft Inn & Spa.
As a Pastry Cook, you will be responsible for assisting the Pastry Chef with creating delectable confectioneries for guests dining at The Millcroft Inn & Spa. Additionally, you will make baked goods en masse for events happening such as wedding, conferences, and social gatherings. You will play an integral role in ensuring all of our guests receive an exceptional and memorable experience!
Salary Type:
not specified
Job Requirements:
The ideal candidate will possess:
Pastry Arts diploma, or actively working towards one.
Basic knowledge of WHMIS and safe food handling.
Professional work ethic.
Excellent knife skills.
Basic knowledge of kitchen equipment.
Excellent food knowledge.
While we welcome all applications, only those selected for an interview will be contacted.
Accessibility accommodations will be made for job candidates upon request.