Chef de Partie
Part-Time
Job Expiry Date: June 20, 2021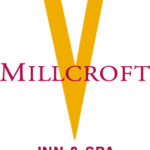 Website Vintage Hotels - Millcroft Inn & Spa
Hotel - Spa
Hospitality-Hotel
Part-Time
Job Type: Part-Time
The Millcroft Inn & Spa is seeking a Chef de Partie who will be responsible for the supervision and preparation of meals and beverages in a timely and efficient manner consistent with high quality standards.
Primary Responsibilities:
Ensures Team Members have all the foods which are required to serve the menu and/or fill up the buffet for breakfast, lunch, or dinner on a daily basis.
Responsible for supervision of and cooking of preparatory cooking of soup stocks and other preliminary preparation of food based on the menu requirements daily.
Supervises and directs kitchen Team Members by scheduling workload, assisting Team Members when required to meet the cooking requirements.
Acts as a team leader with Kitchen Team Members. Cooks and sets up the buffet for breakfast /lunch/brunch and for a la carte menu items.
Ensures the rotation of food stocks and performs inventory control function.
Checks the kitchen function sheets daily to ensure that the food items are available and that special item menu and/or buffet requirements are attainable.
Ensures that the Team Members lunch is made and delivered to the Team Member restaurant daily.
Ensures the kitchen standards are upheld at all times both personally and by team members.
Salary Type:
not specified
Job Requirements:
Professional Requirements:
Certificate in Cooking through recognized Culinary Institute with apprenticeship program completed.
Experience in a fine dining establishment.
Good decision making ability and above average oral communication skills.
Good safety training and/or knowledge required.
Current Safe Food Handler's Certificate.
Physical Requirements:
Bend and lift (30-59 lbs.) daily
Standing for extended period of time.
Working in extreme temperatures of hot and cold for extended periods of time.
While we welcome all applicants, only those selected for an interview will be contacted.
Accessibility accommodations will be made available to Candidates upon request.