Summer Service Technician – Water Coolers & Filtration
Seasonal
Job Expiry Date: June 20, 2021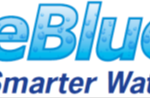 Website Pure Blue Water Company Inc
Pure Blue provides water treatment equipment to businesses and Institutions in and around the GTHA.
General Business
Seasonal
We are currently looking for a person to train as a service technician to work primarily in the field at customers locations with some shop work as well.
Responsibilities include servicing water treatment units by changing filters, sanitizing and cleaning of coolers.
Salary Type:
per hour
Salary:
$17.00 an hour
Job Requirements:
Full Time Summer 35-40 hrs per week Monday - Friday
Could extend to permanent
18-30 years of age as per Canada Summer Jobs Program
Must be legally entitled to work in the province and fulfill all requirements of the Canada Summer jobs program.
Strong customer service and communication skills required
Mechanically inclined is an asset
Valid drivers licence, clean driving record
Reliable transportation, Car allowance provided
Multiple service locations at customers each day
Should be comfortable driving in the GTA