Mobile Crisis Counsellor
Contract
Job Expiry Date: May 26, 2021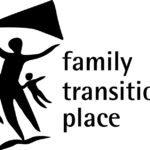 Website Family Transition Place
Family Transition Place provides a range for services in the County of Dufferin and Town of Caledon: Emergency Shelter for women and their children, Counselling (woman abuse, sexual abuse, addictions) Transition Support - Housing and Legal, Second Stage Housing, Support Within Housing, Rural Response Outreach.
Nonprofit / Social Services
Contract
Job Type: Contract
MOBILE CRISIS COUNSELLOR
Full -Time 1 year Contract        35 hours per week
Under the direction of the Manager of Counselling and Youth Education Services, the Mobile Crisis Counsellor will provide mobile crisis response and support to woman abuse and sexual abuse survivors.
Responsibilities will include:
Crisis response and intervention via in-person, phone and other technology as appropriate
Conduct a preliminary assessment of the client's immediate needs and deliver crisis support and safety planning as needed
Provide support and follow-up post crisis with ongoing telephone support or by connecting client to appropriate programs (internally and externally)
Provide collaborated crisis response with community partner agencies
Form strong working relationships with community social service agencies, hospital and police services to build an effective delivery of crisis service to individuals impacted by abuse, domestic violence and sexual assault
Utilize their experience and knowledge of local resources, partnerships and participate in ongoing professional development and supervision around crisis service delivery
Record intake information into the client data base system, document crisis contacts and refer clients to agency programs
Advocacy for clients through outreach and collaboration with other community response systems including health, criminal justice and family court
Salary Type:
per hour
Salary:
$24.54 - $27.58 per hour
Job Requirements:
Qualifications and Core Competencies:
Completed undergraduate level training in relevant social service discipline. Completed Community College level training with experience in a closely related field will be considered.
Eligible for registration with a Counselling/Social Work focused College or Regulatory body
3-5 years of experience providing crisis support preferably in a community setting with an understanding of how abuse/violence against women/trauma impacts mental health and coping
Demonstrated experience with assessment and crisis intervention techniques
Ability to incorporate into crisis support an anti-oppression and women-centered framework using a trauma focused lens/approach
Experience working with integrated collaborative teams/programs including community partners, health and police services
Strong written and oral communication, case management and report writing skills
Ability to work well under pressure and in a fluid environment
Ability to identify risks related to client services and taking appropriate action in consultation with manager
Ability to maintain appropriate professional boundaries
Hours of Work:
Monday thru Friday, 12noon – 8:00pm
Family Transition Place is dedicated to achieving a workplace that reflects the diversity of the community it serves and welcomes applications from all qualified candidates.
Forward your letter of Application and Resume
by 4:00pm Thursday, April 22, 2021 to our email