Board Member (Volunteer – General)
Volunteer
Job Expiry Date: May 19, 2021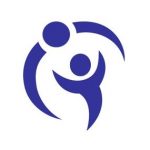 Website CPCC_EarlyON Caledon Parent-Child Centre
The Caledon Parent-Child Centre (CPCC) is a non-profit community service organization that provides support, resources and education that strengthen families and promote the optimal development of children. The Centre serves families and caregivers with young children, primarily from birth to six years of age. The CPCC has been serving Caledon and the surrounding area since 1987 with a base location in Bolton. A mobile unit and rented space provide programs and services to families in six other locations throughout Caledon.
Nonprofit / Social Services
Volunteer
Job Type: Volunteer
The Board of Directors of the Caledon Parent-Child Centre is a policy-making Board. Board Members participate in governance and decision-making, which ultimately determines the strategic directions and priorities for services established within the mission and mandate of the organization. The Board is currently seeking candidates to replace Board members who have reached the end of their term.
Salary Type:
not specified
Job Requirements:
Duties & Responsibilities
Participate in setting the directions and policies of the organization to ensure that the needs of Caledon families and children are met
Ensure fiscal responsibility and monitor funding in accordance with the organization's mandate.
Play an active role in advising and supporting the Executive Director at Board and Committee meetings.
Participate in the development of long-term plans for the organization.
Attend and actively participate in Board meetings (Approximately 10 meetings per annum - fourth Monday of the month. Meetings are held in Bolton.)
Serve on a minimum of one Board Committee and work independently on assigned activities
Advocate on behalf of the CPCC and support fund development projects and activities.
Qualifications & Experience
Experience in one of the following areas: Governance/Risk Management, Legal, Fundraising, Community Outreach/ Communications, Human Resources
Commitment to the mandate and purpose of the organization
Preferable experience within a non-profit setting
Commitment to the mandate and purpose of the organization.
Strong problem-solving, decision-making, and community leadership skills.
Excellent interpersonal and communication skills
Team player
Candidates must participate in an interview and nominating process. Criminal Record Check will be conducted.
To apply, please email your resume and letter of interest by 4 p.m. on Wed., May 19, 2021
For more information, contact:
Shelly Sargent
Manager of Community Relations & Volunteers
Caledon Parent-Child Centre/Ontario Early Years Centre
150 Queen St. S.
BOLTON, ON L7E 1E3
Fax: (905) 857-0107
For more information, visit www.cp-cc.org