Student Intern – Kitchen Assistant
Part-Time
Job Expiry Date: May 6, 2021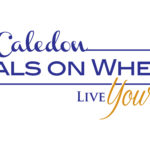 Website CaledonMOW CALEDON MEALS ON WHEELS
Established in 1984, our volunteer-driven, charitable organization provides meals, services and health and wellness programs to residents living in the Town of Caledon, Orangeville and surrounding areas. Our services and programs include: hot and frozen meal delivery with safety checks, Project Lifesaver, weekly Seniors health and wellness programs, friendly visiting/ tele-chats, lunch & euchre parties and special events for Seniors. With the support of our nutritional program and social services, clients can live independently in their homes and remain in their communities.
Nonprofit / Social Services
Part-Time
Job Type: Part-Time
The Caledon Meals on Wheels Kitchen Assistant will support the Kitchen Coordinator in preparing, cooking and packaging hot lunch-time meals for Seniors and people with disabilities, while maintaining a sanitary work environment.  This opportunity will be located in Bolton. This position works collaboratively with the Meals on Wheels team including volunteers during the months of June, July and August or September, October and November.
Responsibilities: 
Assist in the preparation of meals and food items as required
Assist in the packaging of meals and packing of meal delivery bags
Dish washing duties
Maintain clean kitchen environment and delivery bags through daily sanitation practices and following regular and established maintenance procedures
Provide additional support to team as required
Participate in agency activities and promotions
Attend CMOW live and virtual events/meetings as required
Other duties as assigned
Salary Type:
per hour
Salary:
$15.00
Job Requirements:
Preferred Qualifications & Experience:
Must be 15-30 years of age at the start of employment
Be a Canadian Citizen, permanent resident, or person to whom refugee protection has been conferred
Be legally entitled to work in Canada
Cannot be an immediate family member of a CMOW employee, director or officer.
Knowledge of commercial kitchen operations
Knowledge and skills in food safety, healthy cooking and nutrition.
Familiarity using a commercial dishwasher, ovens and stove tops, and cold storage
Ability to work with a team in a collaborative and efficient manner
Ability to work positively in a shared kitchen
Demonstrated knowledge and understanding of seniors' issues
Commitment to equity and diversity
Experience or interest in working with culturally diverse communities
Strong communication skills.
A valid Driver's License and regular access to a vehicle
Ability to lift and move boxes and equipment (up to 30lbs)
Criminal reference check with be required