Health and Safety Representative
Full-Time
Job Expiry Date: July 4, 2021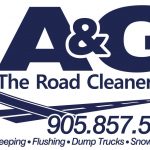 Website A&G The Road Cleaners Ltd.
For over 25 years, our family-owned and operated street sweeping & road maintenance service has worked to establish itself as a customer-first business without you, the customer, there would be no business after all. Led by our friendly, knowledgeable, and professional staff, we've grown into Toronto's largest street sweeping & road cleaning service, outfitted with industry-leading equipment and infrastructure to manage any municipal or commercial job. We've added state-of-the-art tilt & load trucks, dump trucks, and water trucks to our fleet, enabling us to expand our line of services. No other sweeping service in Toronto can match the breadth of our road maintenance services, which now include power washing, street flushing, hydro excavation, construction site cleanup, trash bin rentals, municipal snow plowing, and more. And with real-time, GPS computers onboard every one of our service trucks, our 24/7 operations center is always on call to meet the emergency needs of our customers. We track our sweepers and trucks digitally, so we can immediately dispatch a crew to any location that requires urgent attention. This is all made possible through our infrastructure, featuring the most environmentally-conscious and modern fleet in the industry.
Construction
Full-Time
Job Type: Full-Time
We are seeking a Health & Safety Representative to work out of the Company's head office in the Bolton, Ontario. This role will support the ongoing development of health and safety improvement strategies and initiatives and will be responsible for maintaining COR auditing policies and procedures.
Key Responsibilities:
Develop and maintain COR Certification through implementation of safety policies, procedures, and assurance processes.
Develop, manage and deliver safety training programs with up-to-date legislations.
Providing guidance to all staff and front-line leadership in Safety training and protocols.
H&S reporting, audit, and assurance processes.
Company-wide H&S training and initiatives.
Review all reported incidents and respond where necessary to ensure incidents are managed effectively.
Manage Workers' Compensation claims, modified work and return to work programs ensuring timely completion of accident/injury reporting.
Contribute ideas and new strategies for the improvement and growth of the company.
Oversee site inspection reports for multiple clients.
Conduct work site incident investigations, workplace hazard assessments and provide recommendations to reduce/eliminate hazards.
Liaise with MOL, clients and contractors.
Conduct formal and informal site evaluations to ensure compliance with all EHS safety regulations, standards, expectations, laws, and regulations.
Organize and participate in new hire orientations.
Salary Type:
per year
Job Requirements:
Education, Skills and Abilities:
Post-secondary school diploma or degree in Occupational Health and Safety or related field of study.
A minimum of 2 years of direct work experience in occupation health and safety management.
A valid Drivers License.
Experience with auditing and report writing, accident investigations, developing and implementing policies and programs, delivering training, managing worker's compensation claims.
Excellent hazard identification skills.
Above average interpersonal and communications skills.
Perks and Benefits:
Competitive compensation.
Health & Dental benefits.
Opportunity for growth.
An inclusive team environment.
Work Conditions:
Able to work well under pressure
Overtime as required