Dispatcher
Full-Time
Job Expiry Date: June 30, 2021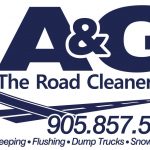 Website A&G The Road Cleaners Ltd.
For over 25 years, our family-owned and operated street sweeping & road maintenance service has worked to establish itself as a customer-first business without you, the customer, there would be no business after all. Led by our friendly, knowledgeable, and professional staff, we've grown into Toronto's largest street sweeping & road cleaning service, outfitted with industry-leading equipment and infrastructure to manage any municipal or commercial job. We've added state-of-the-art tilt & load trucks, dump trucks, and water trucks to our fleet, enabling us to expand our line of services. No other sweeping service in Toronto can match the breadth of our road maintenance services, which now include power washing, street flushing, hydro excavation, construction site cleanup, trash bin rentals, municipal snow plowing, and more. And with real-time, GPS computers onboard every one of our service trucks, our 24/7 operations center is always on call to meet the emergency needs of our customers. We track our sweepers and trucks digitally, so we can immediately dispatch a crew to any location that requires urgent attention. This is all made possible through our infrastructure, featuring the most environmentally-conscious and modern fleet in the industry.
Construction
Full-Time
Job Type: Full-Time
We are seeking a Dispatcher to be an integral part of the Operations team and will be responsible for the coordinating, tracking and maintaining of all dispatch functions to best support A&G Operations. This position will report to the Dispatch Supervisor.
This will include providing support in a fast paced, high call volume office environment and will assist in completing operational tasks all while proactively communicating integral information between drivers, dispatchers and customers in a timely and accurate manner.
Salary Type:
not specified
Job Requirements:
Job Duties:
Assist with the coordination and execute the daily dispatch plan to ensure accuracy and efficiency of work
Co-ordinate and efficiently dispatch and schedule drivers on a day to day basis.
Answer and record all emergency and non-emergency calls in a timely manner
Various types of Data Entry tasks in multiple software systems such as Infield Clipboard, Geotab, Lytx and Fleetio Go
Effectively oversee the route of field units and track delivery status of products
Support Operations Manager with receiving and dispatching orders when required
Provides administrative assistance to team as required
Requirements:
2+ years' experience with understanding in a dispatch/call center environment
Advanced computer skills- Outlook, Excel, Word
Strong attention to detail
Very organized, with excellent multi-tasking and problem solving skills
Excellent customer service/communication skills
Strong work ethic and positive team attitude
Able to deal with people sensitively, tactfully, diplomatically, and professionally at all time.
Work Conditions:
Able to work well under pressure
Overtime as required
We offer the following:
Competitive wages
Attractive benefit package
Performance perks