310T Diesel Technicians/Mechanics
Full-Time
Job Expiry Date: June 30, 2021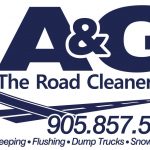 Website A&G The Road Cleaners Ltd.
For over 25 years, our family-owned and operated street sweeping & road maintenance service has worked to establish itself as a customer-first business without you, the customer, there would be no business after all. Led by our friendly, knowledgeable, and professional staff, we've grown into Toronto's largest street sweeping & road cleaning service, outfitted with industry-leading equipment and infrastructure to manage any municipal or commercial job. We've added state-of-the-art tilt & load trucks, dump trucks, and water trucks to our fleet, enabling us to expand our line of services. No other sweeping service in Toronto can match the breadth of our road maintenance services, which now include power washing, street flushing, hydro excavation, construction site cleanup, trash bin rentals, municipal snow plowing, and more. And with real-time, GPS computers onboard every one of our service trucks, our 24/7 operations center is always on call to meet the emergency needs of our customers. We track our sweepers and trucks digitally, so we can immediately dispatch a crew to any location that requires urgent attention. This is all made possible through our infrastructure, featuring the most environmentally-conscious and modern fleet in the industry.
Construction
Full-Time
Job Type: Full-Time
We are seeking full-time 310 licensed Technician/Mechanic to maintain and repair our fleet of Sweepers, Water, Dump Trucks and Live Bottom trailers.
Paid Overtime . Top Industry Wages . Great Benefits
Good opportunity to join our team.
We offer a competitive wage for this position which will be discussed with selected candidates upon interview.
Please forward your resume for consideration.
Salary Type:
per hour
Job Requirements:
Perform routine heavy-duty truck inspections, diagnose mechanical problems, repair vehicles including engines, HVAC, brakes, frame, steering, suspension, tires, wheels, drive train, electrical system, components.
Qualifications:
Active 310T License
Minimum 2 years experience as a diesel technician/mechanic.